Wildcard - Need Help Please!
---
I'm currently working on hatching a wildcard Moozipan. I have recently reached Moozipan #1930. I have hatched somewhere in the field of 100-150 eggs A DAY for 10 days in a row now (and counting). So as you can imagine, I have reached the epitome of boredom and I'm starting to get impatient. Its hard not getting impatient when I hear that other people are getting them much earlier (like between 1-1000). I mean sure, Ive also heard people that hatch almost up to 2500 eggs and finally get theirs, but not as often.

- So with that said, my question is very simple, and I would be more than happy if you would take a minute to answer.


Please respond first by letting me know if you have ever hatched your own wildcard pinata and if so, which pinata it is. And how many eggs from that type of pinata did you hatch until you got your wildcard.

If you have not hatched your own wildcard pinata, but you happen to know someone else who has, and know how many times it took them...That information would also be a great help.

My main goal with this question is to simply see ON AVERAGE how long it takes other people to get their wildcard. Please dont just respond saying how it can take anywhere from 1 romance to 5000 romances, because I already know that. I just want to hear how many times it takes most people (not the most unlucky person in the world).


-And if you have read this far (thank you if you have), could you tell me if the type of pinata you are trying to get a wildcard for effects how long it takes....or is that just a myth? For example: Does it take longer for someone to get a Roario WC than it takes someone to get a Whirlm WC? And does pinatas like the Kittlyfloss, Pudgen, Moozipan, BarkBark, or the other ones you can buy from Paper Pets take longer because they are domesticated pinatas? This may sound like a stupid question, but you never know....


Thank you very much for your time, and please respond if you can help in anyway at all.

Moozipan Milk
__________________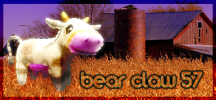 ---
Last edited by Moozipan Milk; 05-17-2008 at

12:34 PM

.